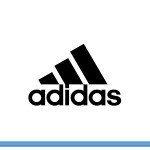 This role is responsible for maximising the profitability of the Omni- channel doors by ensuring efficient and effective implementation and execution of the Western Europe VM direction.
Key Responsibilities:
Manage a team of Visual Merchandising Managers (VMM) to implement the  Western European Visual Merchandising standards and guidelines in all store/doors concepts and formats within the cluster.
Develop best practice processes, standards and operational plans for all doors to support the implementation of Visual Merchandising standards and guidelines
Influence and negotiate with all key business partners (WHS sales, MKT, VM, RD, FRANCHISE) in regards to all VM matters taking into account commerciality and key product launches and ensuring consistency within  best practice guidelines to provide a leading shopping experience for all customers.
Ensure proper cross functional interaction with RSM, trade marketing category leads to land the brand initiatives
Identify and communicate cluster needs and best practices to the Director VM Visual Excellence Western Europe.
Set up and implement a store visit plan for the Visual Merchandising team ensuring that all stores are visited according to WE prioritization and frequencies tracker/VM calendar.
Regularly monitors business operating results and provides additional resource to focus on specific identified under-performing doors to drive performance and increase focus on results to drive operational success.
Take the lead on ensuring all VM Managers and Visual Merchandiser are trained on the VM standards and VM guidelines.
Keep up-to-date on competitor analysis as well as current and upcoming fashion trends across the cluster.
Ensure all expenditure is in line with the Market Visual Merchandising budget and notify the Senior Director BAM in case of any risks or discrepancies.
Ensure all VM and Marketing direction from WE Visual Excellence team is followed.
Optimization of sell in /sell out through Visual Excellence team.
Ensure proper execution of Visual Merchandising excellence in our showrooms
Supports further duties as requested by your manager.
Info e Candidature al seguente Link Esterno
mediaCommenti