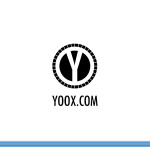 The ideal candidate should have at least 2 years of experience in a similar position, preferably at a web agency. He/she should also have a real passion and a very good knowledge of the various graphic editorial and web development environments (Suite Adobe – Dreamweaver, Photoshop in particular – HTML/5, CSS) and of the main browsers (Win, Mac, Explorer, Safari, Mozilla).
The candidate will be responsible for the following activities:
Producing web materials for customer communications (newsletters, banners for web-site, m-site, native app, push and commercial notifications) and developing special campaigns for yoox.com;

Implementing and developing web materials for online marketing campaigns.
Skills and Experience:
Excellent organizational skills, flexibility and team working ability;
High level of precision;
Passion for Internet, knowledge of web content publication processes;
Ability to pick up new technologies and languages quickly and independently;
Passion and curiosity towards fashion world and social network applications (Facebook, Twitter…) will be considered a plus.
Info e candidature al seguente Link Esterno
mediaCommenti