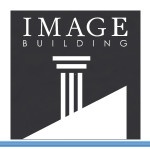 Image Building offers 1 position as Legal PR and Communications Consultant to join our financial communication practice, in Milan.
The ideal candidate has approx. 2 years experience in the communication department of a Law Firm and/or in a strategic communication agency, fluent business and financial English language familiarity, research and writing skills in Italian, flexibility, dynamism, precision and passion for the legal media world. Depending on candidate's seniority, he/she will be accountable to support in:
developing day by day communication activities with legal media;
• providing press reviews about a single customer or an industry;
• developing and managing press releases;
• owning a press and influencers network to optimize and finetuning clients' communication and, in general, a strong know-how of national and international legal media industry;
• designing and executing customers' initiatives and communicate them accordingly;
• experience in the corporate and financial communication sector and in the press office will be a plus.
The candidate has to manage several important Law Firm both for PR and communications. Immediate availability is requested as well as an excellent knowledge of oral and written English and Italian and of Microsoft suite.
Please, send your CV to: job@imagebuilding.it
mediaCommenti